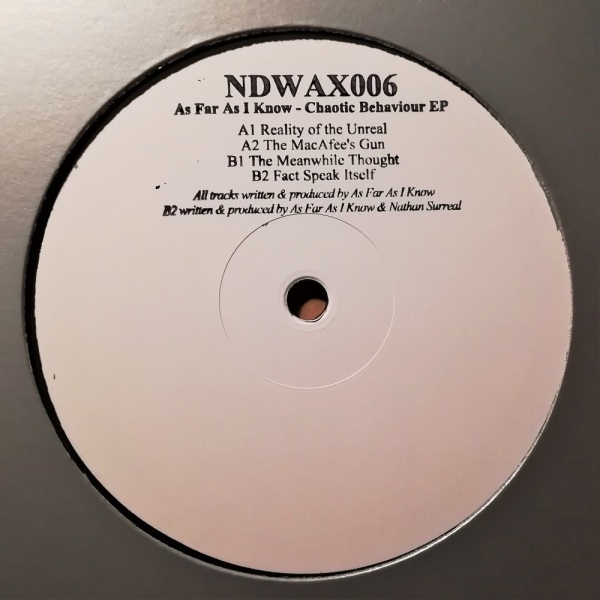 As Far As I Know
Chaotic Behaviour EP
Night Defined Recordings
Genre:
Electro / Electronic
Bitte einloggen um Preis zu sehen
Um den Artikel zu bestellen bitte dem Warenkorb hinzufügen und zur Kasse gehen.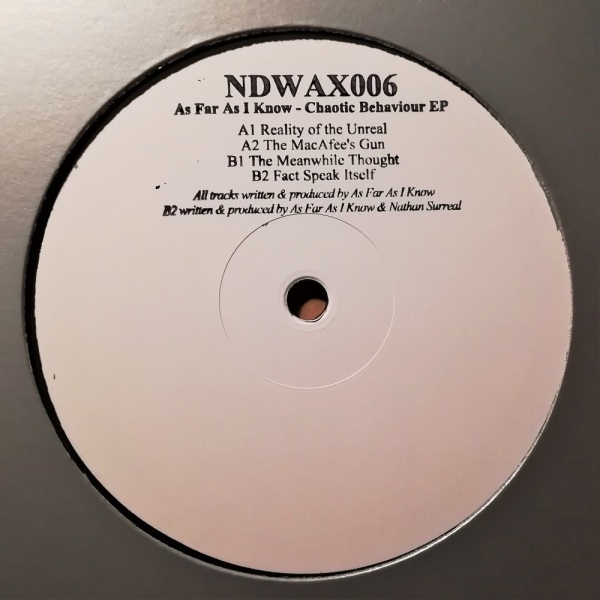 Beschreibung
"As Far As I Know" is the new project by electronic music veteran Eduardo De La Calle. Under this new moniker, Eduardo is exploring the roots of Detroit electro whilst sticking to his signature sound of trippy melodies and rhythms, which we were able to experience through so many quality releases over the last decades. This first EP by As Far As I Know, which also includes a collaboration with Nathan Surreal on B2 (Fact Speak Itself), takes us on a trip back to the future and deep into the realm of sci-fi related electro, IDM, and techno. Pressed on 180g hand-stamped quality wax.