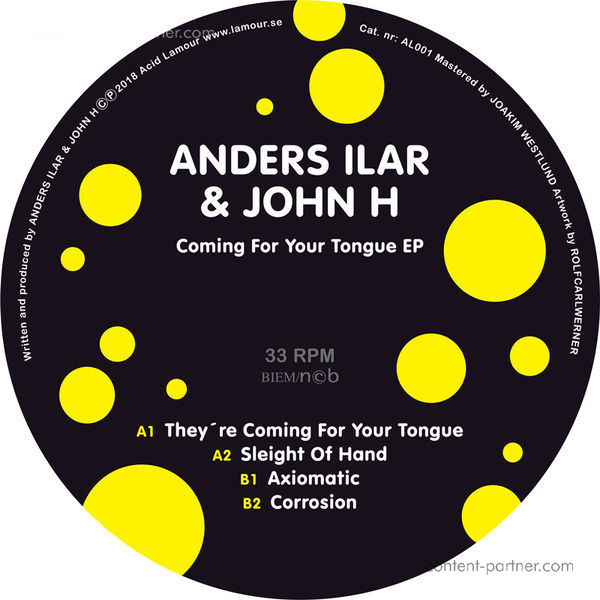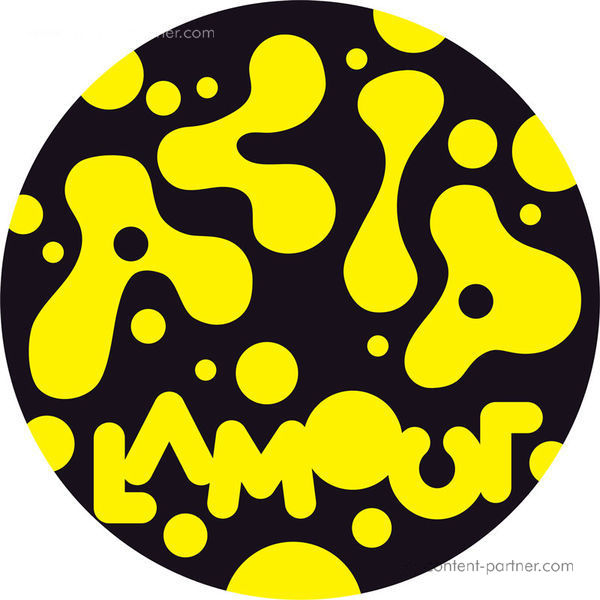 Anders Ilar & John H
Coming For Your Tongue EP
Acid Lamour
Log in to see price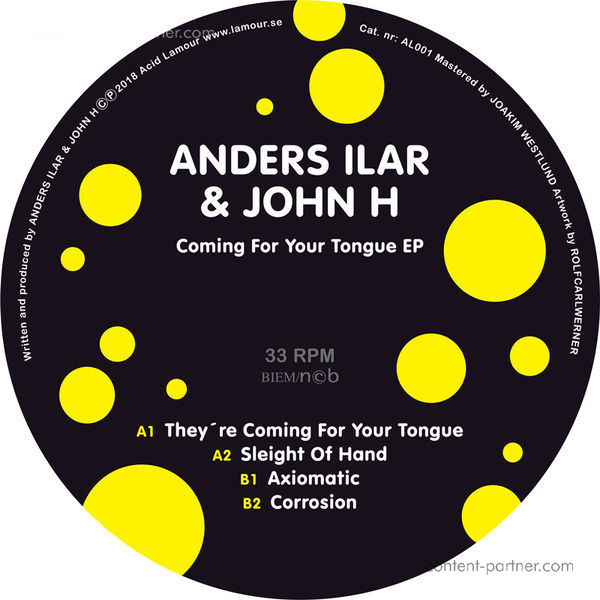 description
Limited edition of 303, no repress. Vinyl exklusive for 3 months
—————————
Welcome to the first release on Acid Lamour
A sub label for Lamour Records started in 2018 with a focus on techno and acid dedicated DJs. Releases are limited to 303 vinyls, no re-press.
Anders Ilar and John H are no newcomers to the electronic music scene. Born in 1973, Anders Ilar began his explorations of electronic music in
the mid 80s. Growing up in the small town of Ludvika in Sweden, Ilar spent all of his spare time playing with synthesizers, drum machines, keyboards and sequencers, learning the ins and outs of analogue and digital sound and music creation. Inspired by the early industrial and
EBM wave he formed several bands with friends, started playing live shows at smaller local parties, and released several demo tapes in very limited
quantities. In the 90's he gradually shifted his creative influences towards ambient techno and acid and also started to DJ. He started using
computer software to produce his music around 1999 and his first vinyl EP was released in 2001 on the german label Plong!, soon to be followed by
many more releases on labels such as Shitkatapult, Audio.nl and Echocord. Developing his own flavor of deep minimal dub techno and ambient he
gained critical acclaim with his album Nightwidth (2006) for Narita Records in the USA. Followed by highly appraised album Sworn on the german label Level Records in 2008. Ilar has also made remixes for celebrated artists such as Apparat, Mikkel Metal and Ripperton and has appeared on numerous compilations and DJ-mixes. He's performed live on
stage through-out most European countries and Japan, as well as doing a small tour with Notch Festival in China in 2008. Up to 2018 Anders Ilar has produced 13 albums and 25 vinyl EP's and
performed in over 15 countries.
Born in 1984 and based in Gothenburg. John H has been DJing, as well as producing tracks, since the late 90s, with Anders as his mentor and...